Companion Two Person
While uprights are the most traditional companion memorials, each can be customized to tell your family's story in stone. Upright memorials can be customized and crafted in almost any shape, color and size, depending on the plot size and cemetery restrictions. Your loved ones' hobbies, interests, heritage and special relationships can provide the basis for a highly personalized memorial design. We can take the design and turn it into an exquisitely crafted, one of a kind, piece of artwork.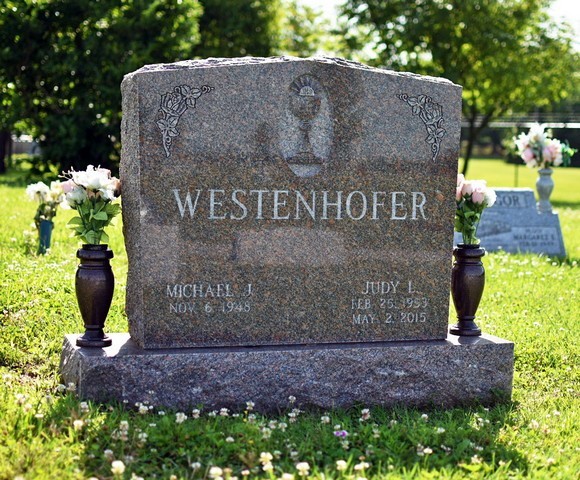 Testimonials
Great staff, very compassionate people. Great service and prices.
-Fred Kidd
Great Service and Prices
Thank you so much (again). It was a pleasure to have all the stones taken care of like they were meant to be. You and the company is a very good company and people to do business with. I will pass along your good work and your kindness. Again thank you and God bless.
-Mrs. Jean Huff
A Very Good Company
Becky, I just want to say thank you to you and Todd for taking the extra care with our wishes. The memorial is beautiful. We couldn't ask for a better-looking/quality product. Our imagination came to life. Thank you so very much for working so hard.
-Karen, Lucy, and Lauren
Our imagination came to life.