Family and Estate Monuments
There are many ways to honor a life. Your family's legacy can live on in the design of a family or estate monument. Family and Estate Memorials generally are designed for three or more people. Many families desire a larger cemetery lot so that a family monument may be placed as the focal point and often will be seen with separate memorials as a way to honor each individual.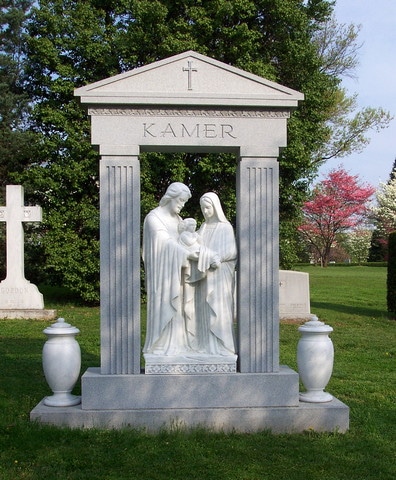 Testimonials
Great staff, very compassionate people. Great service and prices.
-Fred Kidd
Great Service and Prices
Thank you so much (again). It was a pleasure to have all the stones taken care of like they were meant to be. You and the company is a very good company and people to do business with. I will pass along your good work and your kindness. Again thank you and God bless.
-Mrs. Jean Huff
A Very Good Company
Becky, I just want to say thank you to you and Todd for taking the extra care with our wishes. The memorial is beautiful. We couldn't ask for a better-looking/quality product. Our imagination came to life. Thank you so very much for working so hard.
-Karen, Lucy, and Lauren
Our imagination came to life.